WHO WANTS MAN-SPIDER COMICS?

I don't care; you're getting them anyway. In this edition you'll find out what Man-Spider gets up to when he feels like a swim (hint: it involves swimming), but first we're going to pay a visit to his Victorian ancestor. Man-Spider's manlike powers aren't hereditary, of course; he was bitten by a radioactive man. It is perhaps curious that his ancestor has similar powers. I suppose that family just has really bad luck around radioactive humans.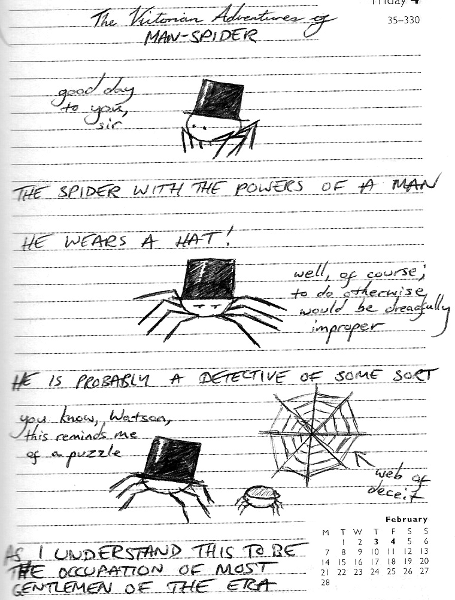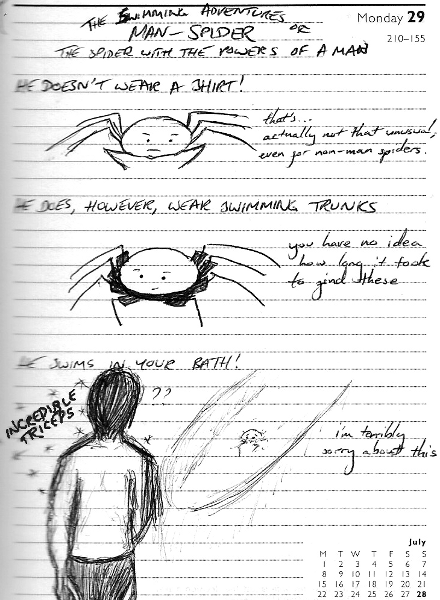 I'm sort of astonished by my own inability to draw this character in a consistent way. He's just an oval with dot-eyes and stick-legs! It's hard to envision anything less difficult to draw! I'll never be an artist.