Almost forgot about the terrible Christmas Eve manip tradition! We can't have that.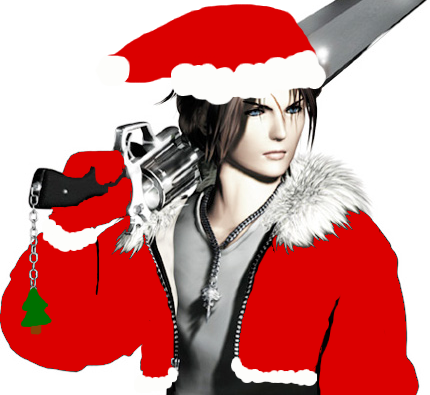 Merry Christmas to all those who celebrate it! And, er, apologies to Squall, who I can't imagine is terribly happy with his new getup (or terribly impressed by the fact that Headmaster Cid has told him to deliver presents to everyone in Garden; this is
not
what he did all that combat training for).